Looking to make a change or update your home this year? This might be just the inspiration or jumping off point that you've been waiting for. Pantone and most major paint companies have come out with their annual selection for color of the year. Get ready because the 2021 colors are here! We are featuring some of our favorites here and we hope you like them too!

Pantone has selected not one, but two colors for this year! They picked the timeless hue of Ultimate Gray and the happy yellow tone of Illuminating. To bring these two colors into your home, we have selected the Brushed Pewter finish from Jeffrey Alexander that can pair with the Ultimate Gray finish. Knobs and pulls in this finish have the appearance of being hand-brushed. They are all so pretty! The pictured knob is from the Marie collection. This color could be painted on walls in almost any room of your home. Especially if coordinated with some bright pops of color, (like maybe from their second color of the year choice) this selection can work well anywhere.
The second Pantone color of the year is a bright and cheery yellow called Illuminating. We have this knob from Berenson Hardware to bring in this happy color to your cabinets. The finish on this knob is Satin Gold and it is from the Elevate collection. This color could make a great accent wall in an office or living room or even just as some lovely pillows, throws, or other textiles.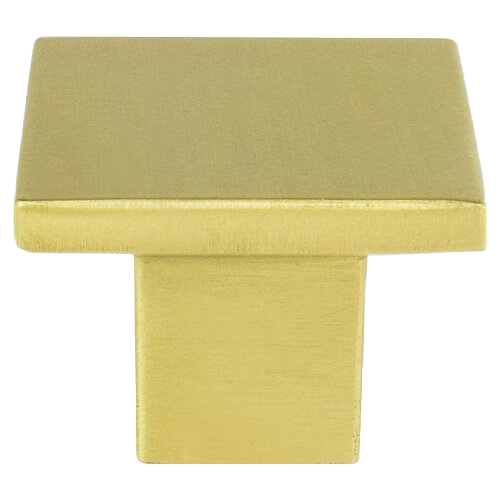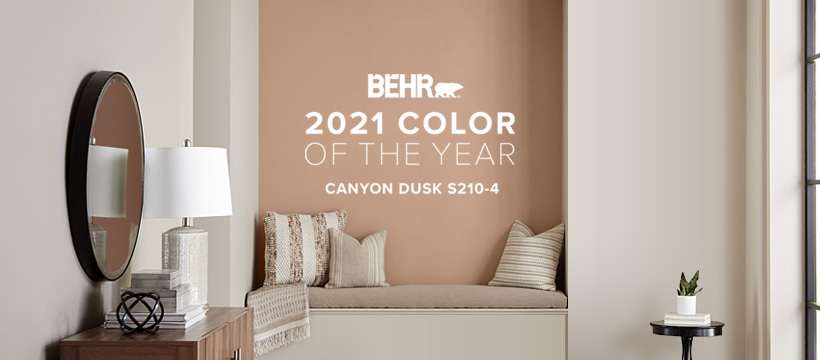 Behr has selected their color of the year as Canyon Dusk. Such a warm and earthy shade to add some color to your walls. This lovely shade can be represented by the Brushed Copper on this knob. This hardware is from the Round collection by Century Hardware. We love the idea of using this color as an accent wall like shown above or even in a full room like a dining room. It is so versatile, warm, and welcoming. It even looks great as an exterior paint color like what is shown below.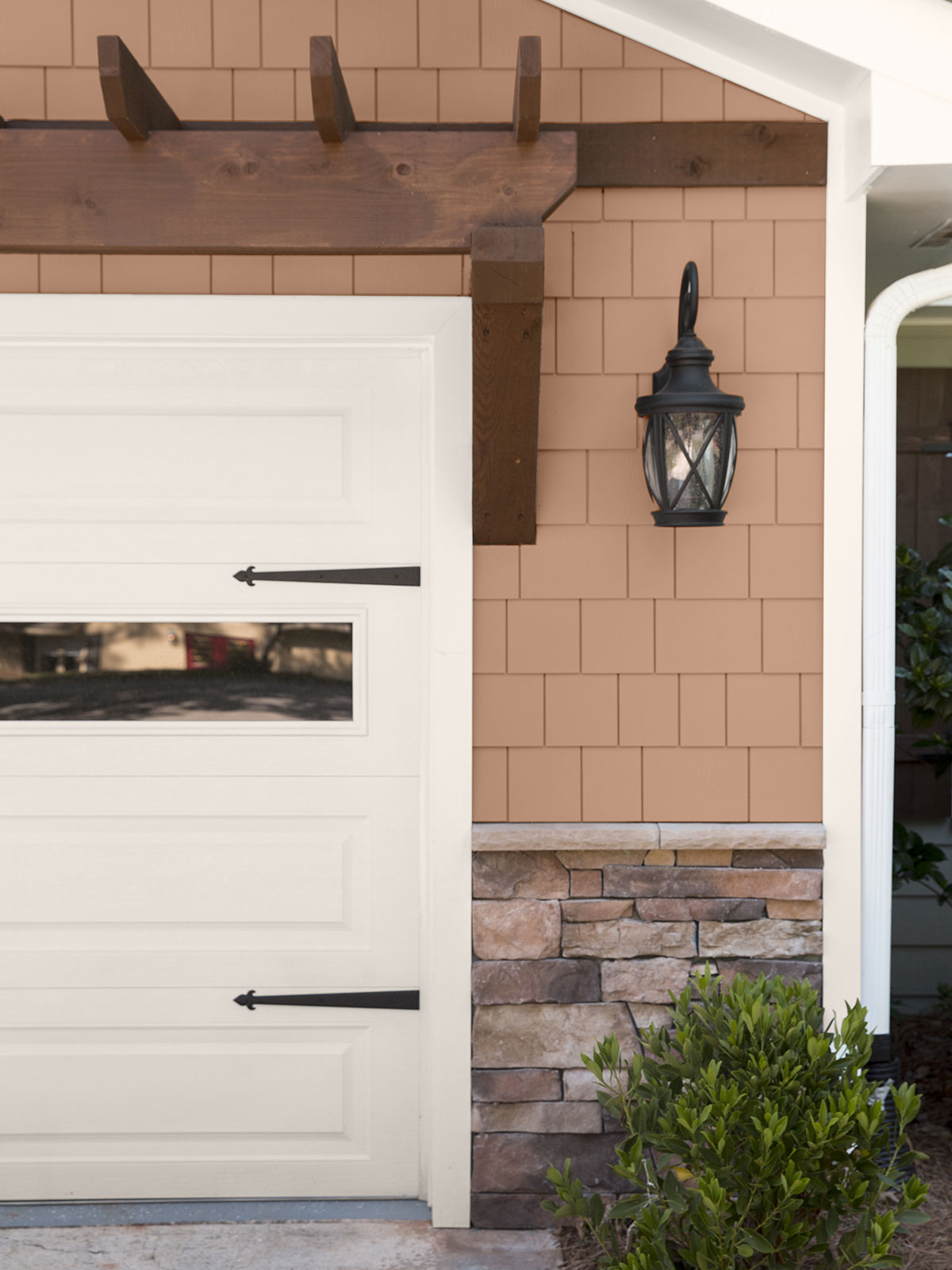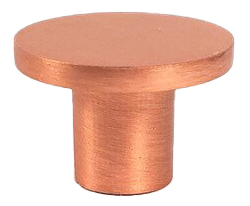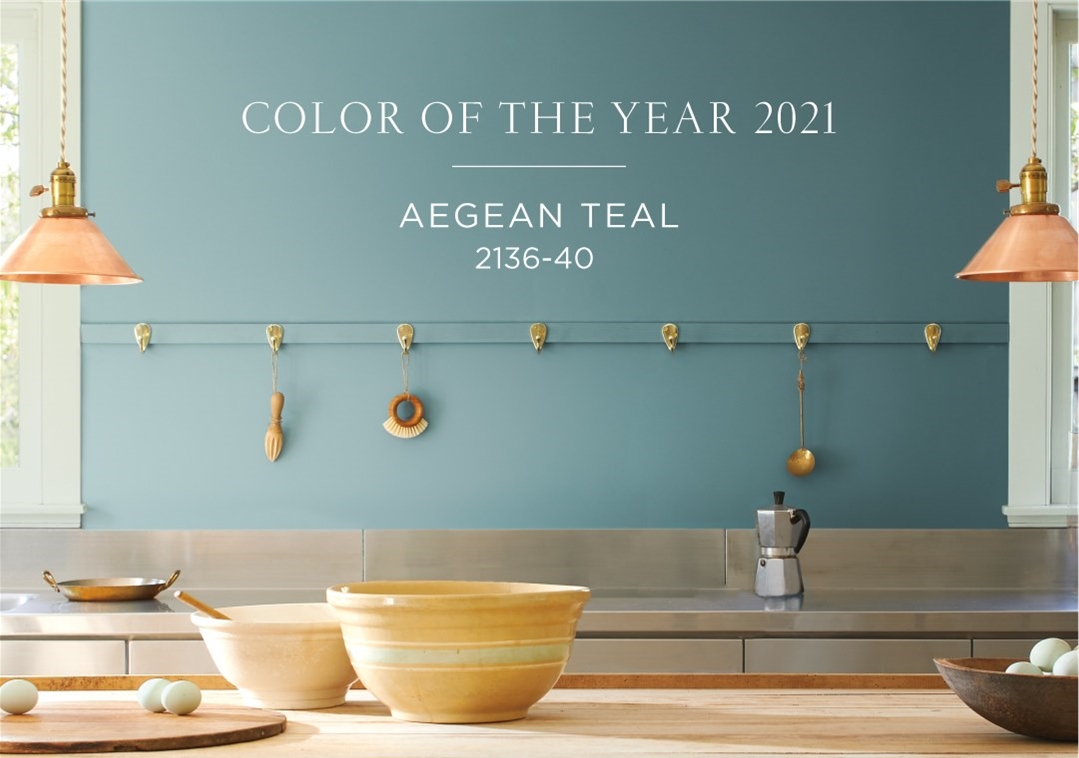 The next color we are featuring is from Benjamin Moore. This gorgeous green is Aegean Teal. This calming color is one we are really loving! We found this knob from Notting Hill Decorative Hardware that beings this green onto your cabinets. This knob and matching pull are from the Royal Palm collection and this is the Antique Pewter with Pale Blue finish. This color... we would love using this color in about any room of the home! While it looks stunning in the kitchen, like shown above, it would be equally as pretty in a bathroom, living room, or bedroom. This color is so calming and tranquil use it in spaces where you want to relax.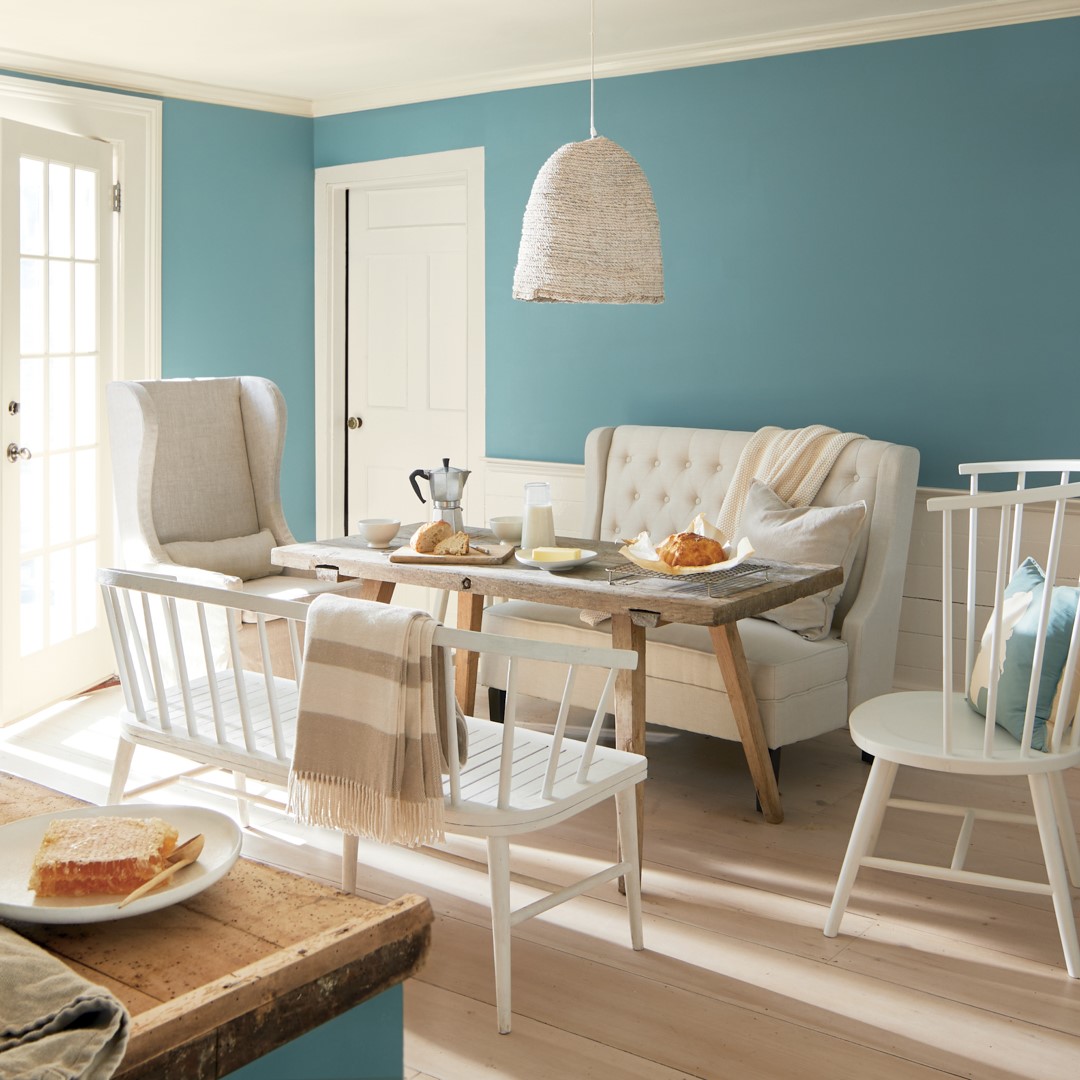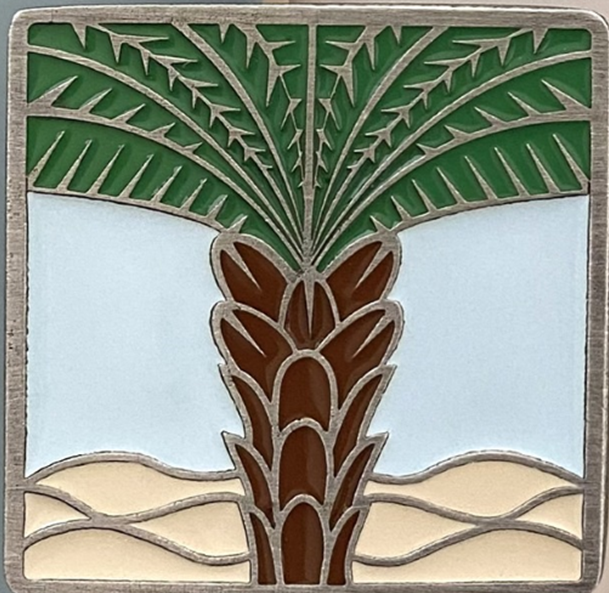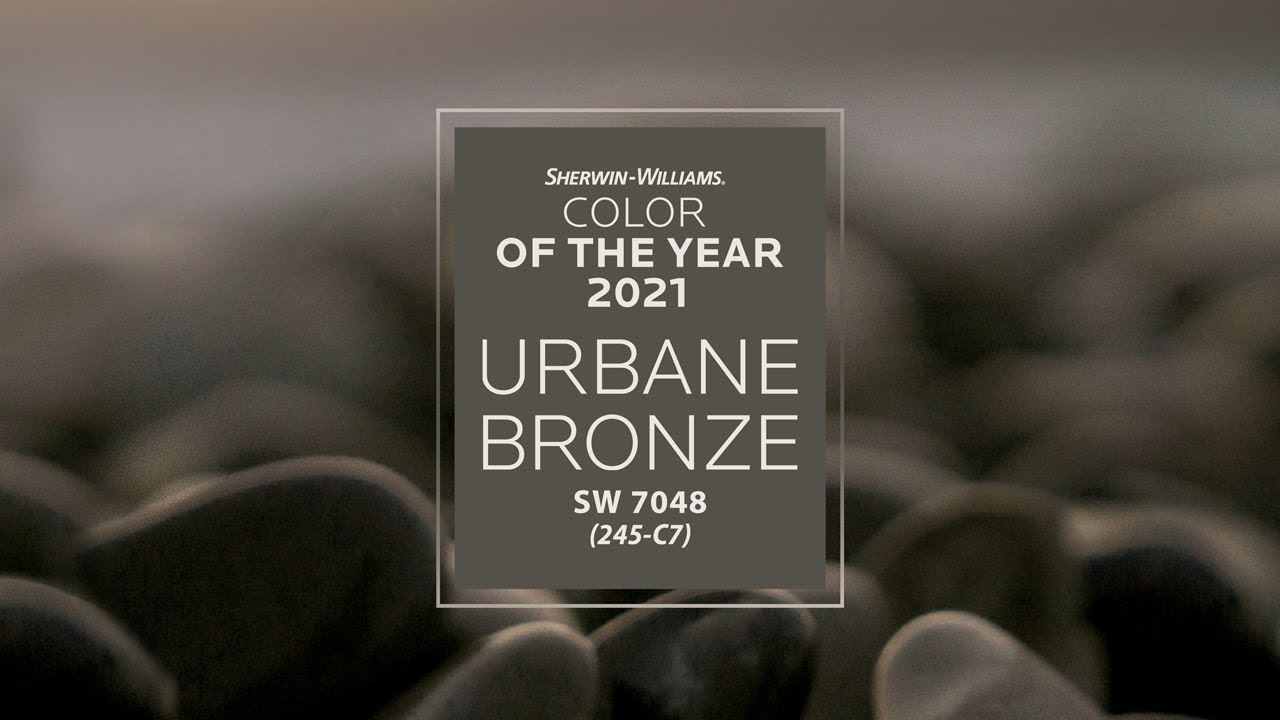 The last color we are featuring is from Sherwin Williams and is the Urbane Bronze. This deep and rich color is so sophisticated. We have paired this color with another knob from Notting Hill Decorative Hardware. This knob is from the Horse Chestnut collection. We have shown this in the Dark Brass finish on a Natural Wood knob. This finish is also available on pulls and knobs without the wood. This color makes a great accent color for almost any room. How lovely is it in the bedroom shown below?!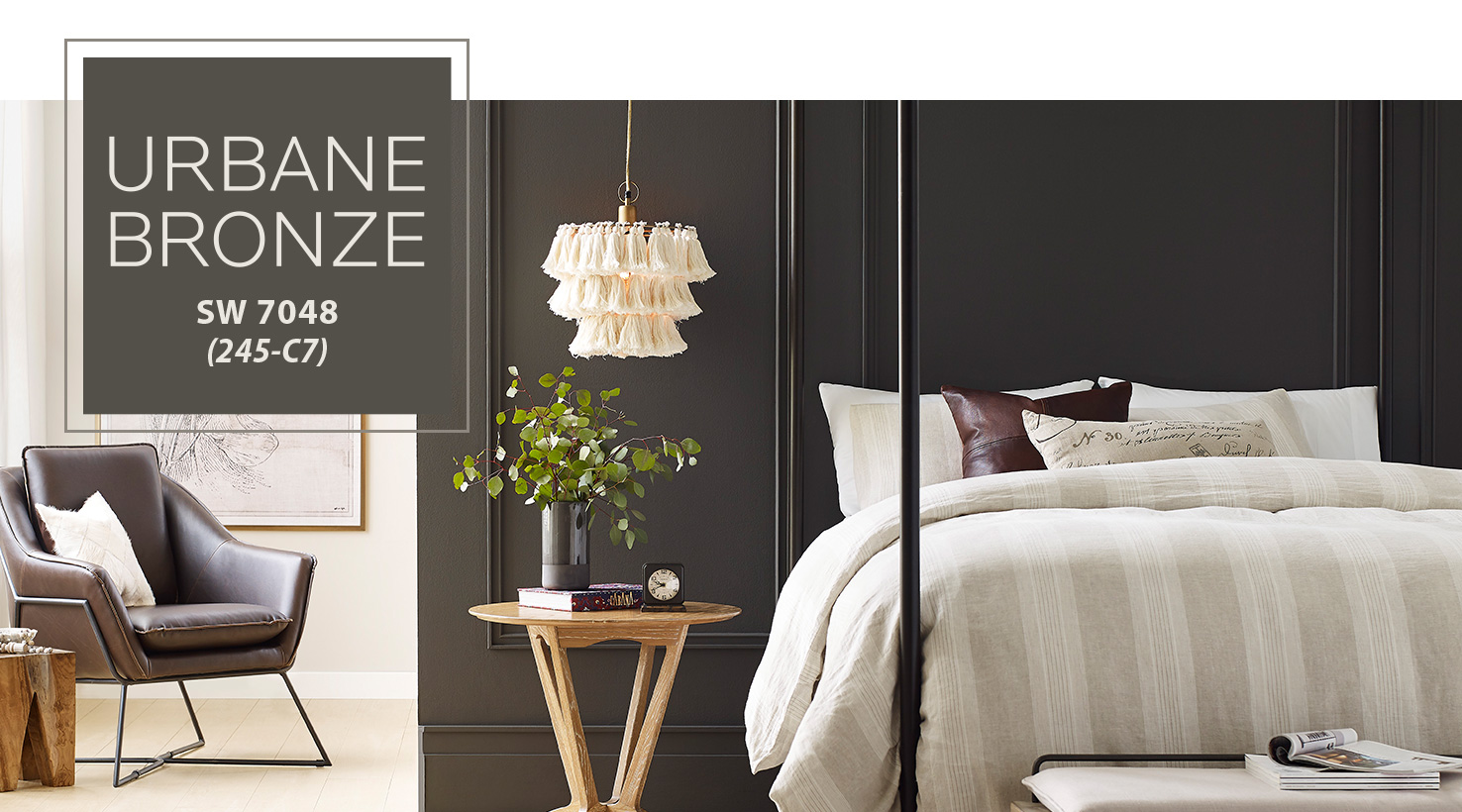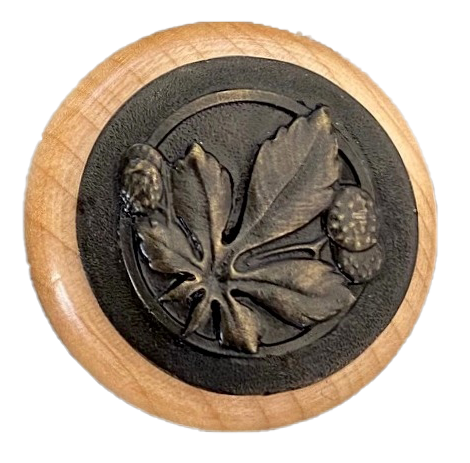 If you are also loving these new colors, let us know! What colors for 2021 are you loving and how are you using them? We would love to see pictures of your home renovations and transformations. Drop us a note and tell us about your home projects.
If you want help in finding the perfect hardware for your home, just reach out! We would love to help you find it.
Recent Posts
Ready to add more green to your clean? Whether it is a New Year's resolution, you're trying to be mo …

It feels like we were just talking about the colors of 2021, and now we're already talking about the …

Looking to make a change or update your home this year? This might be just the inspiration or jumpin …