Time to check back in with Andrew and Anna and see the latest home renovation project they have been working on.
Now that their kitchen is done, they turned their attention to the outside of their home. If you missed their amazing kitchen re-do, you can get all the pictures and details in this blog post.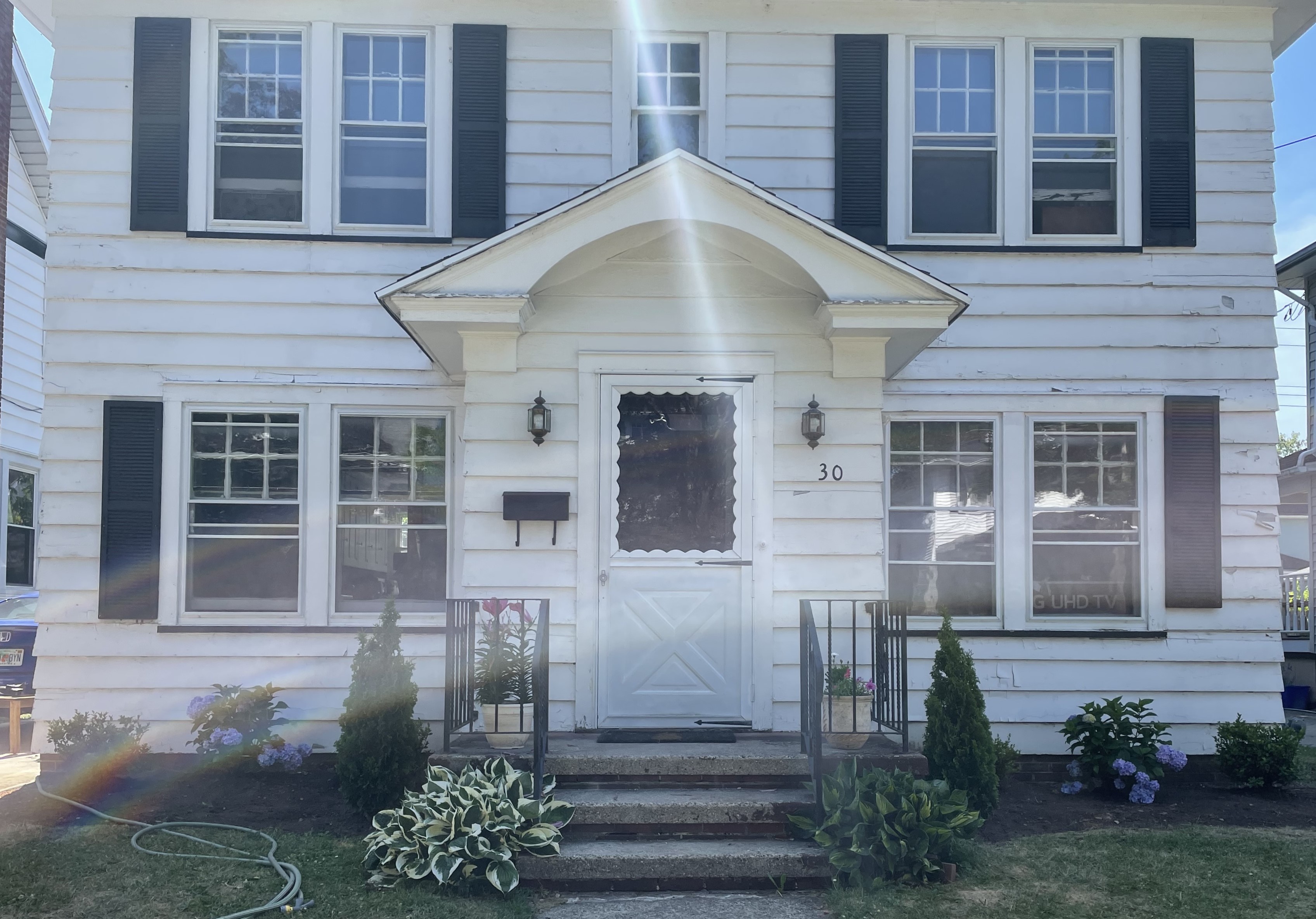 hen Andrew and Anna bought their house, they knew they could give the outside a facelift to modernize the look a bit. They removed the old shutters and gave the entire outside a fresh coat of bright white paint. Then they replaced their old screen door with a full glass option. The next step was to add a fresh pop of color to their front door. We love that grey green color! As the front of their house was coming together, they added some new porch lights. The larger black lights really make a difference! They added a camera doorbell for added security and worked on freshening the landscaping.
The final step was to add new house numbers. This is where My Cabinet Hardware comes in. They chose the Modern Avalon house numbers from Atlas Homewares. Andrew told us these house numbers were incredibly easy to install and the needed hardware was included. These matte black numbers really turn up the style to the front entrance of this cute home!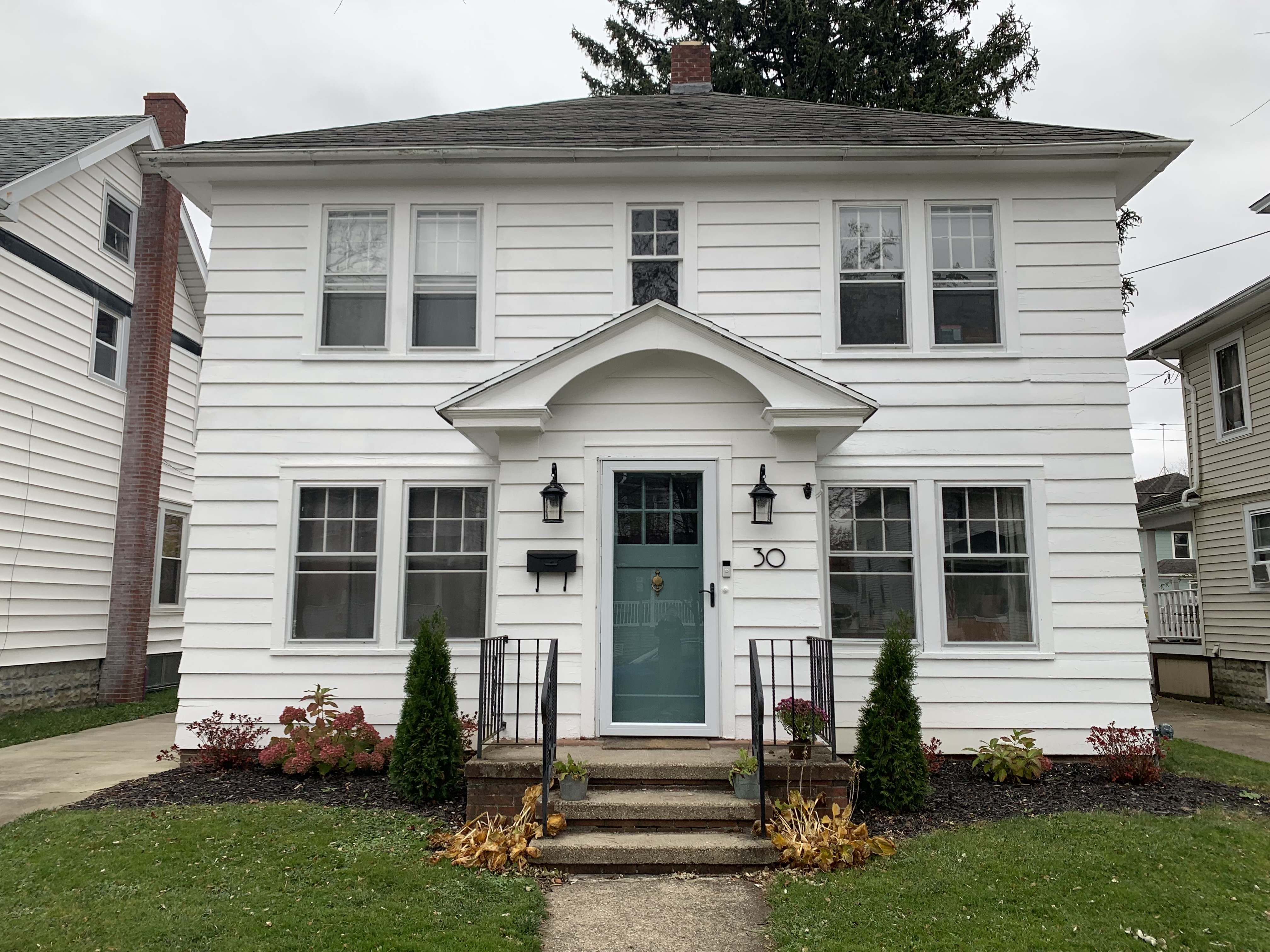 Thank you again for letting My Cabinet Hardware be a part of your first-time homeowner journey. We can't wait to see what project these two will take on next!
Recent Posts
Time to check back in with Andrew and Anna and see the latest home renovation project they have bee …

We recently had the pleasure of working with Sharon. She and her husband gave their white kitchen c …

Berenson Hardware has brought industrial vibes to the forefront with their 2 brand new collections! …