We recently had the pleasure of working with Sharon. She and her husband gave their white kitchen cabinets a dazzling facelift and she was kind enough to share her before and after pictures with us.
The original kitchen cabinets had some outdated trim and detail work on the cabinet fronts. Additionally, the entire kitchen used knobs only as their cabinet hardware. These are her before pictures.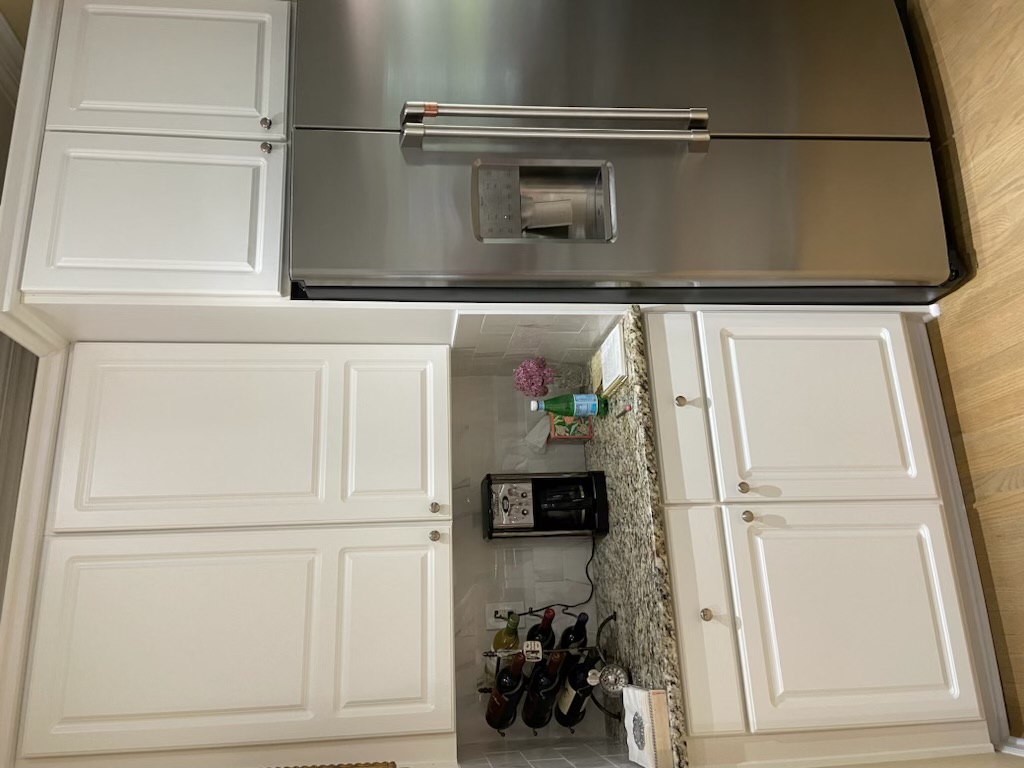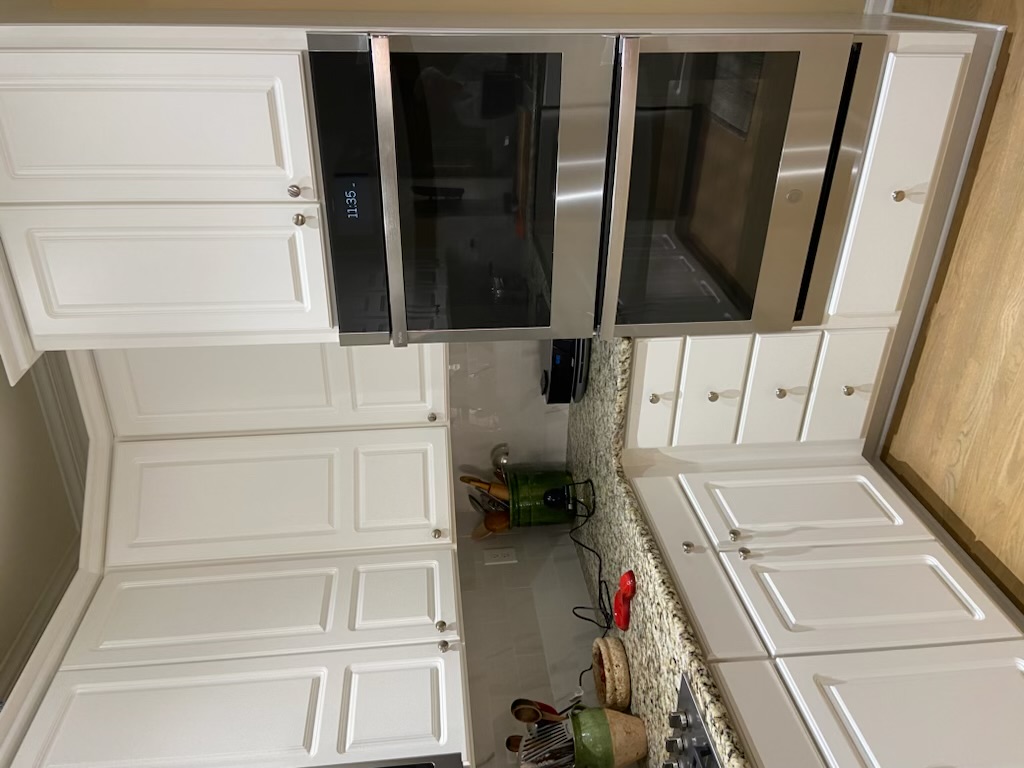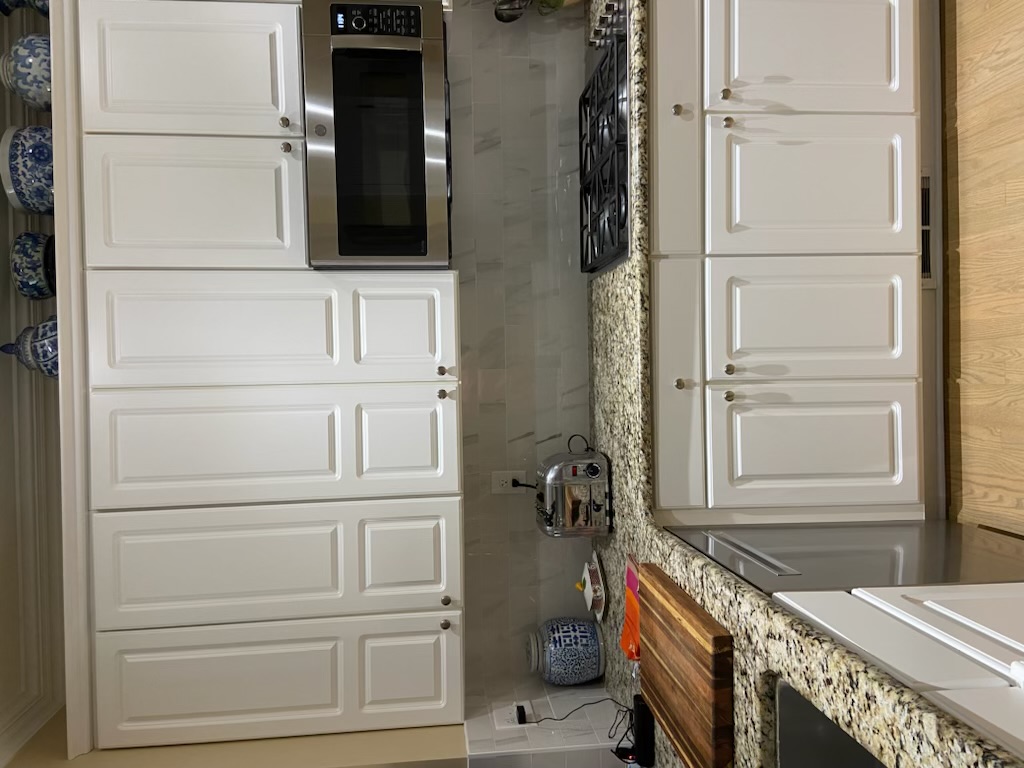 The make-over makes such a pretty and visually impactful change. They were able to keep their same great-looking countertops and backsplash. The new shaker style cabinet doors make the space feel very current and modern with their clean lines.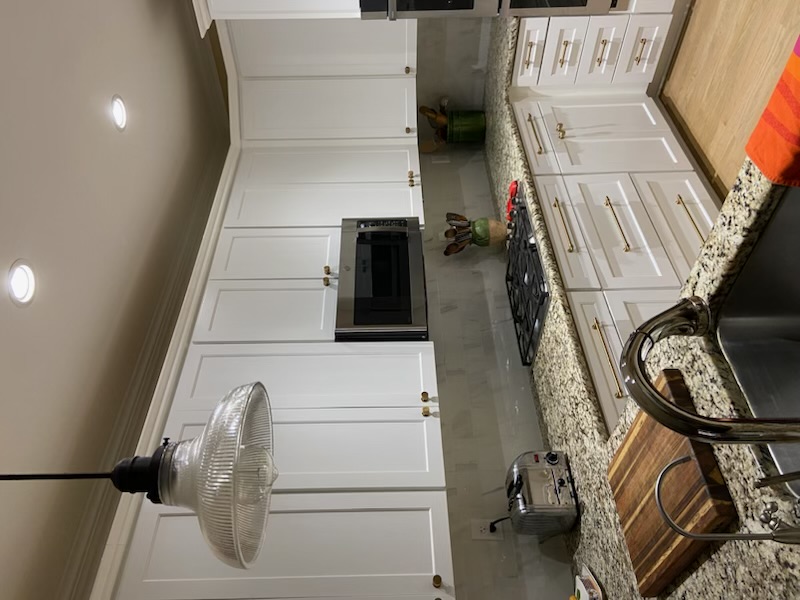 They bejeweled their new cabinets with hardware from Top Knobs. They chose pulls from the Bit series found in the Dakota collection in Honey Bronze finish. She chose several pull lengths to fit the length of each new drawer. We love the look of the cabinet hardware when it stands out like this.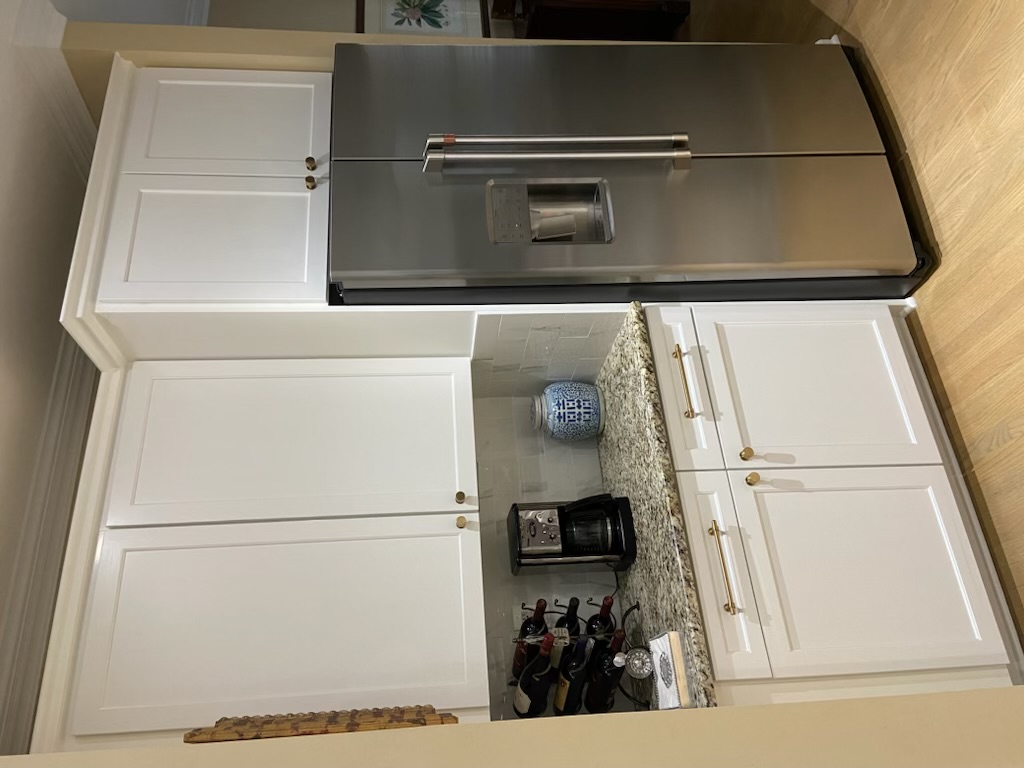 She paired the Bit pulls with Top Knobs Essex knobs, from the Nouveau collection, also in Honey Bronze. This simple round knob with a wide base is the perfect modern pairing to the Bit pulls.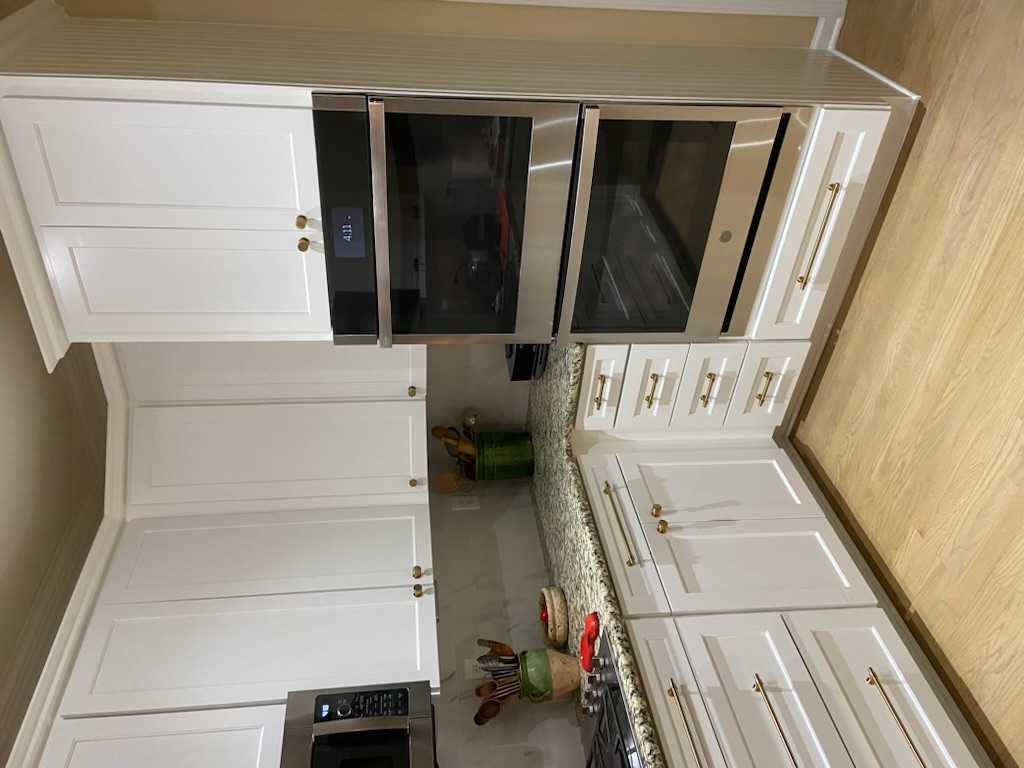 Many items in her kitchen remained the same, but what they did change made such a huge impact! Wishing you many happy years in your new kitchen, Sharon! Thank you for allowing us to be part of the process.
Let us help you find the perfect hardware to dress up and modernize your space today.
Recent Posts
Time to check back in with Andrew and Anna and see the latest home renovation project they have bee …

We recently had the pleasure of working with Sharon. She and her husband gave their white kitchen c …

Berenson Hardware has brought industrial vibes to the forefront with their 2 brand new collections! …