My Cabinet Hardware is thrilled to welcome Sietto to our site!
Sietto creates handcrafted glass cabinet hardware. Andrew Kates, the owner and creator of Sietto, started the company in 2005. After trying his hand in the corporate world, the real estate world, and even working in a delicatessen, Andrew found his calling in glass.
Andrew has a simple philosophy for Sietto: he wants his company to specialize in just one area of expertise – designing and manufacturing unique and exquisite decorative hardware. Sietto offers a wide range of handcrafted glass knobs and pulls across several design styles. Their most popular collections are the Adjustable collection and the Affinity collection.
The Adjustable collection offers maximum versatility. Whether you are installing these pieces on cabinets with existing drill holes or adding these to new cabinets, the Adjustable collection allows for creating custom drill center lengths.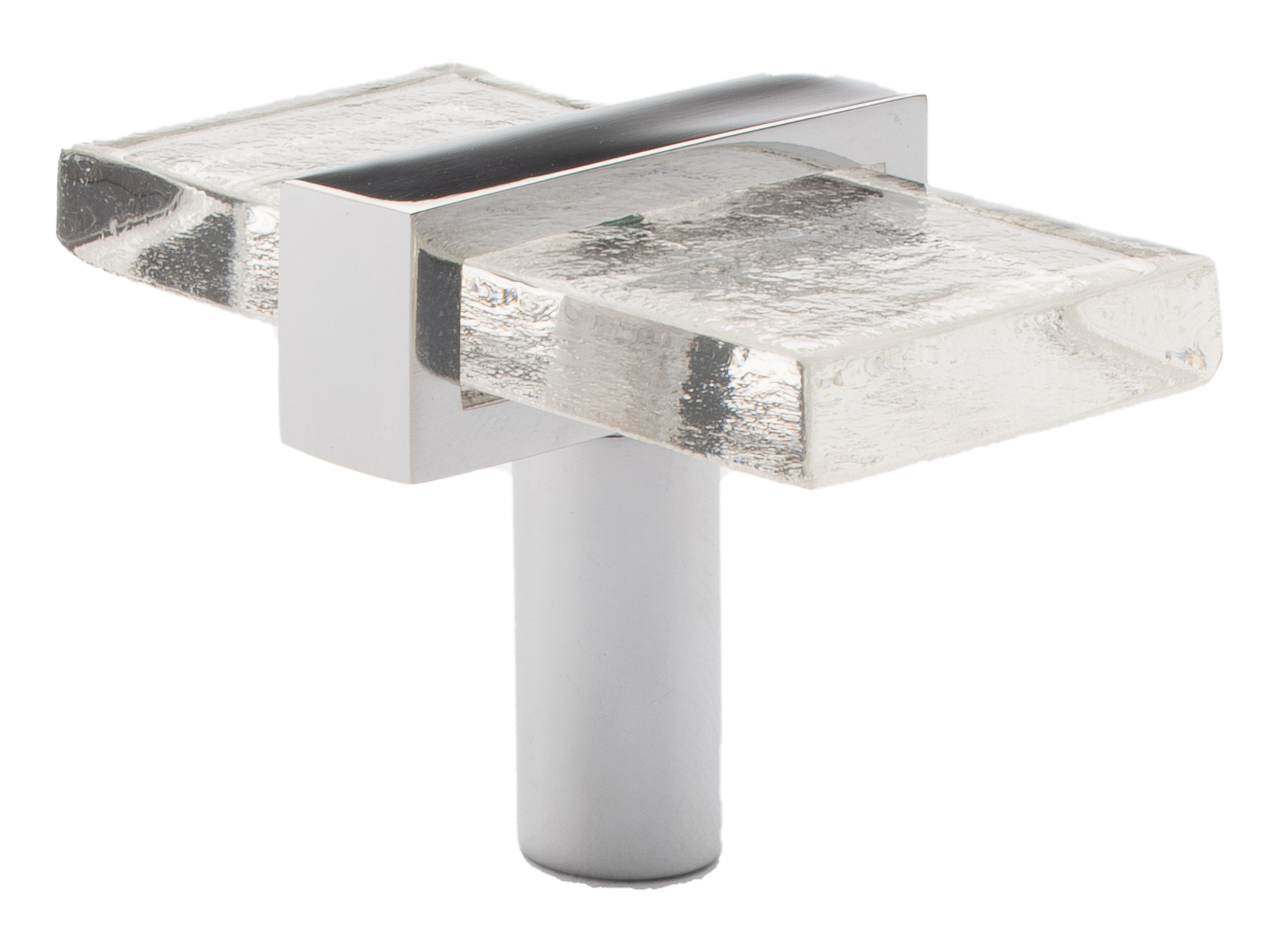 This collection offers four glass colors: Black, White, Slate Gray glass (as shown on the pull above) and Clear glass (as shown on the knob also above). Sietto also offers four metal finishes to choose from: Satin Brass, Satin Nickel, Polished Nickel (shown on the pull) and Polished Chrome (shown on the knob).
The Affinity collection brings in a touch of modern glam. Much like the Adjustable collection, Affinity offers a selection of four glass choices and four metal finish options.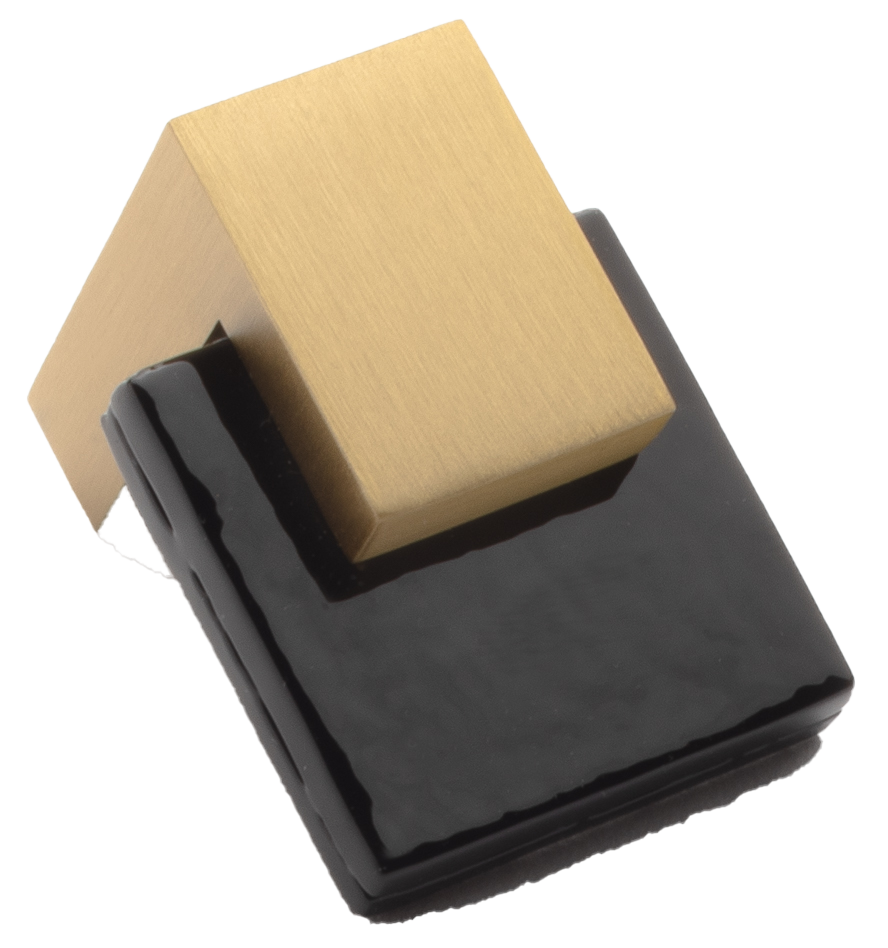 The pull above is shown in white glass with satin nickel and the knob is shown in black glass with satin brass.
In addition to these two most popular collections, Sietto has seven other collections in a huge array of styles, colors, and options. If you are looking to bring a touch of colored glass into your home, check out the Glacier collection or the Reflective collection.
The Glacier collection knobs and pulls come in thirteen different glass colors and three base metal finish choices. With their rippled texture, the glass is a real showstopper. The straight pull shown below is Aqua glass on a polished chrome base. The knob shown is Sky Blue glass on a polished chrome base.
The Reflective collection has the Reflective, Cirrus, and the Stratum lines within the collection. There are fifteen total glass colors and all of the knobs and pulls can be created with three base finish choices. The Reflective collection Spruce Green knob has a border of clear glass. The Reflective Stratum Spruce Green knob is in the same stunning color, but without the clear border.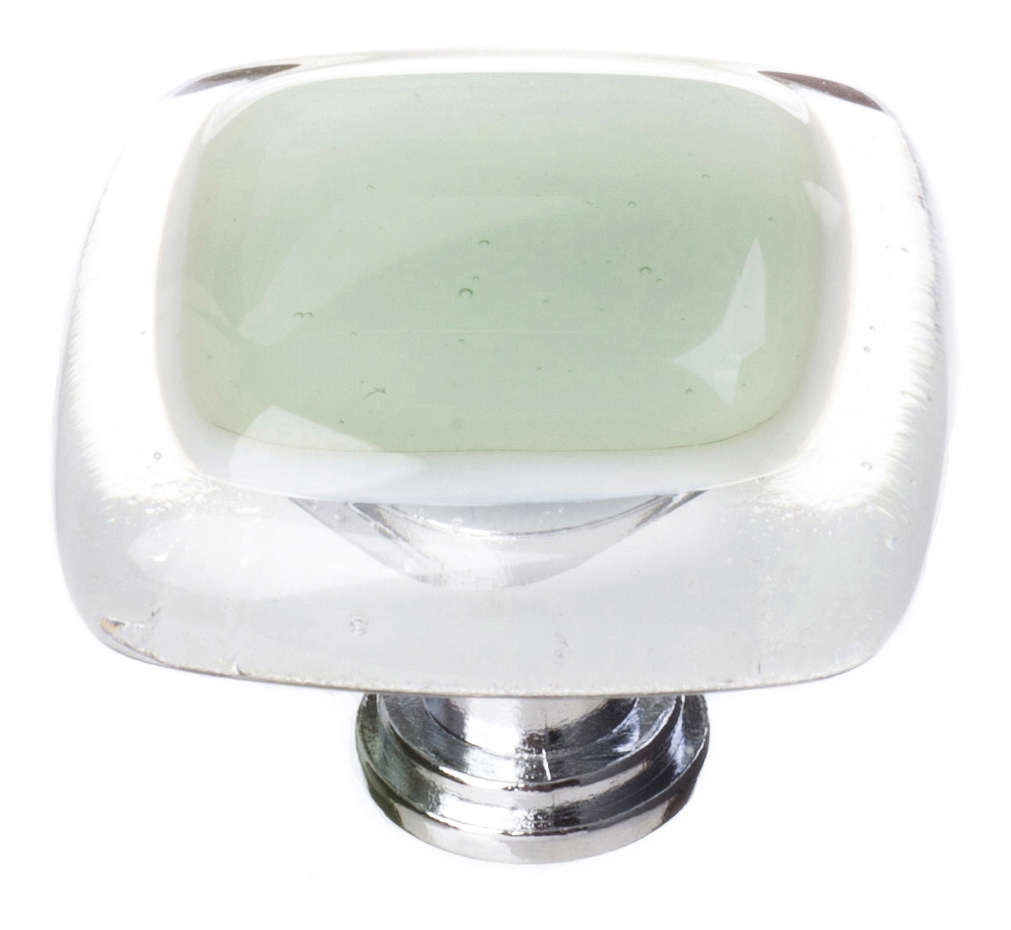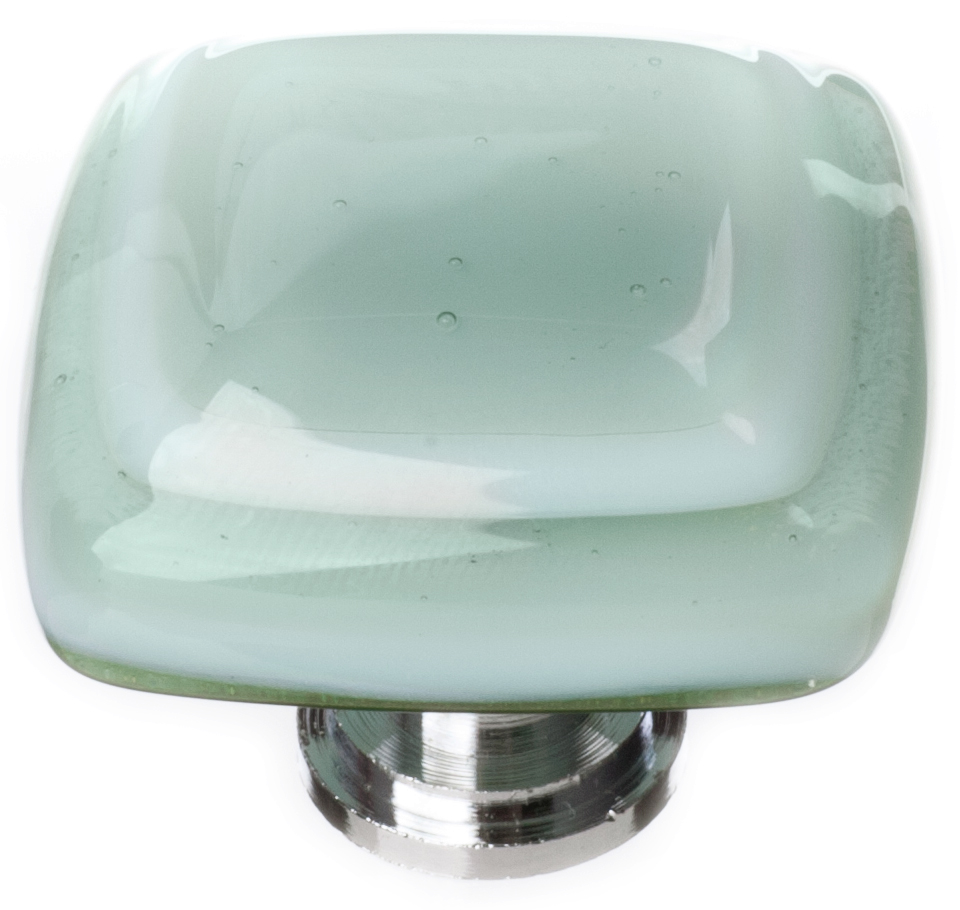 Andrew's told us that we should stay tuned for a new collection coming in the first quarter of 2021! We will be sure to bring that to My Cabinet Hardware as soon as we can.
With so many colors and styles to choose from, making a decision can be a little daunting. When in doubt, order some samples! Sietto handcrafts each item to order and, they will expedite sample orders so you can look at the pieces in your own home and make the best decision.
If you would like some assistance in finding your perfect hardware, please contact us as we'd love to help!
Recent Posts
Looking to make a change or update your home this year? This might be just the inspiration or jumpin …

Are you ready to see an amazing customer transformation? Check out Penny's new kitchen! Here ar …

Polished chrome finishes are back! They actually never really went away, but satin nickel finishes r …